What Is Metabolism?
The Role Metabolism Plays In Weight Loss
By Jennifer Smith, CHN, BHC, FBCC
Updated 8/3/2022
You may find yourself asking what is metabolism anyway and how can it help me finally lose the weight for good? When you're trying your best to get into better shape, it can be very frustrating to keep returning to the scale only to see how little progress you've made.

When you've tried every new diet, and bought every book, things can seem impossible, but could it be something other than diet that's keeping that extra weight on? If any of that sounds like your situation, then it could be your metabolism. The following article will be exploring your metabolism's role in keeping you healthy. 
*This page may contain affiliate links. Click here to read my affiliate policy.
What Is Metabolism?

Metabolism is the name given to the chemical procedure carried out by the body when it converts the food you eat or the fat that your body has stored into energy. Even if you are lying very still, the body requires and energy source to keep all its involuntary functions going. Every process in the body, including thinking will burn calories. It is a small cost but it biological terms, it counts.
This is particularly true during sleep, when the body is making all of the repairs and replacing cells that have become too damaged or weak to go on. During these rest periods, the food or fat your body has collected is converted into their most basic parts to be used to nourish the body and build new cells. In general, the number of calories that it takes to make this happen, is called the metabolic rate. 
Metabolic Rate

There are several factors that play a major role in dictating how many calories it will take to keep body functions moving and make it possible for you to repair cells. Age is a major factor to consider in metabolism. When people get older, the metabolism tends to slow down quite a lot. That is why older people gain weight much more quickly if they aren't as active as they were in their youth.
A slower metabolism means that you won't burn calories or metabolize the fats stores in your body as quickly, so you are likely to end up gaining a few inches over time.
Your size and muscle mass also plays a fairly large role in determining how many calories you burn. People with more muscle will burn more fat naturally. Sex is also a factor, in that women have smaller muscle mass, so they burn less calories in general than men.
Calorie Counting Doesn't Work
You can't regulate your metabolism consiously. Calorie counting doesn't work for so many reasons. Calorie counts are highly inaccurate and the FDA allows for up to a 20% innacuracy in manufacturers calorie counts. Also, we don't absorb every calorie we consume because of the thermogenic effect of food, the individual's digestive function, the amount of fiber in food, and imprecise portions from eyeballing food amounts. See the infographic below from this Precision Nutrition article. 
Precision Nutrition Infographic from PrecisionNutrition.com
Tip:
Did you know that chronic dieting even when you're eating the right foods, can reduce your metabolic rate by up to 50%! This is why when you start to diet and reduce calories you eventually plateau and quit losing weight. Then you decide to reduce calories more in hopes that this will allow you to keep losing weight.
This turns into a vicious cycle when you realize you can no longer continue eating so few calories and you end up binging before starting the cycle over and reducing more calories. Diets never work, the only thing that works is working little by little to change your eating habits. In fact, studies show that 95% of diets fail! Those who do lose weight are losing water and muscle, no fat. Don't get caught in the diet cycle. 

So, What Is A Healthy Metabolism? 
Endocrinologist Dr. Broda Barnes believed a high metabolic rate equated with health. In Hypothyroidism: The Unsuspected Illness, Barnes makes the connection between health being defined as a body temperature at a minimum of 98.6 degrees F., good digestion, daily bowel movements, healthy skin, shiny hair, strong nails, bones, and teeth, ability to procreate, absence of PMS, hormonal issues.
Signs of a high metabolism:
Waking basal body temperature of at least 97.8 degrees
98.6 degrees mid-day
Pulse of 75-90 bpm
Warm feet, hands, and nose all day
1-3 bowel movements / day
Urinating 4-5 times per day, with urine color of light yellow to a straw yellow color each time. 
Healthy hormone function, healthy sex drive, no PMS, fertile
Shiny hair, skin, strong nails
Sleep easily for 7-9 hours uninterupted sleep, waking up refreshed
Feel generally happy and content
Have steady energy all day long, without the urge for afternoon coffee or naps. 
Maintain your weight without dieting and without need to excercise excessively
From Barnes' work in the 1950's, he determined that as many as 40% of Americans showed symptoms of low thyroid and low metabolic rate. Based on the general condition and symptomology of the public today, this number would probably be much greater. He recommended Barnes Basal Temperature Test over expensive and highly innacurate lab testing that is recommended and even still used today.
His work showed that innacurate lab testing for thyroid function has resulted in many health problems which could have been prevented and rectified by using thyroid glandular to support proper thyroid function and cellular metabolism. Low thyroid is not just found in those who are over weight, also includes people on a diet, some that are underweight, those with eating disorders and some that are at a normal weight but have dieted in the past.
Reductions in heart disease, fatigue, behavioral problems, migraines, infectious disease, skin problems, hypertention, elevated cholesterol, cancers, obesity, menstral disorders, hormonal issues, emphysema and aging; were all seen among Barnes' patients which were treated with thyroid therapy.
What Causes Low Metabolism?
Shockingly, many so called "health foods" can cause and worsen low metabolism and poor thyroid function. Processed foods filled with soy, all vegetable oils (PUFA's), legumes, nuts, green leafy vegetables, and grains. We'll talk more about this in upcoming articles.
So now I hope we've provided some insight and answered the question what is metabolism.  In upcoming posts we'll be covering what causes metabolism to slow down, morning rituals to boost metabolism, and herbs and foods that can help increase your metabolic rate. 

Metabolism Supplement Recommendations
Click here to view my metabolism protocol on Fullscript.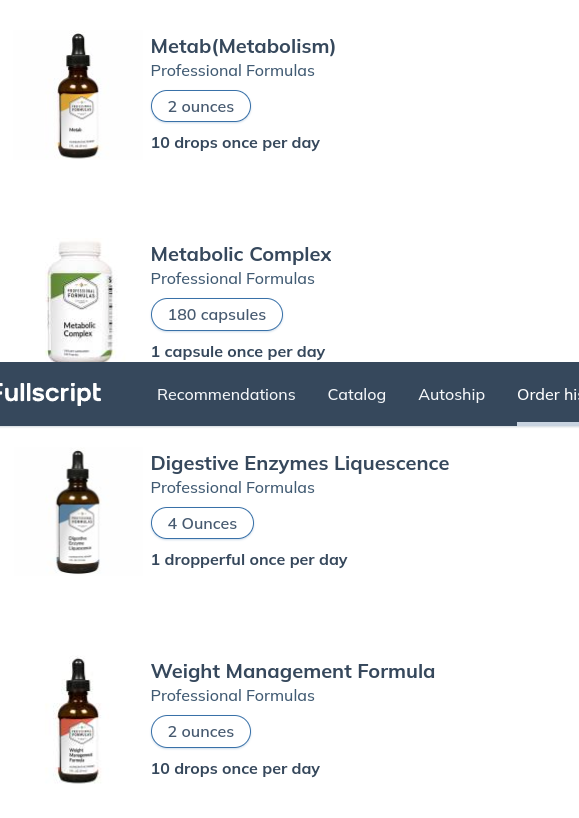 Do you need a coach?
Where do I start improving my health? 
I hear this question all the time. Your nutrition habits will make the biggest impact on your health for better or for worse. If you eat a highly processed nutrient deficient foods, your health will follow your lead into poor health. If you choose to make changes now to your nutrition habits by improving food choices and adding healthy habits, your health will begin to improve.
This does not require perfection to see major improvements in energy and some symptoms beginning to diminish. In fact, I don't want you to be perfect! This is not a diet, because diets always fail and lead to weight re-gain and increasing your weight above where you started! I want you to aim for a little improvement every day, and every week. 
If you're ready to take your health to the next level and learn the habits to make you successful with long-term lifestyle change, book your free discovery call with Jennifer below. 
---
About Author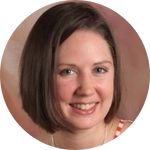 Jennifer Smith is certified in Holistic Nutrition, a Biblical Health Coach and Faith-Based Clinical Counselor. She has completed advanced certifications in Functional Nutrition, Biblical Naturopathy and Biblical Eating and Clinical Nutrition. 
---
Let's Be Friends