Clean Eating Ideas For Breakfast Lunch And Dinner
By Jennifer Smith, Natural Medicine Practitioner and Certified in Holistic Nutrition
*This page may contain affiliate links. Click here to read my affiliate policy.
Here are some clean eating ideas for breakfast, lunch and dinner that will help you overcome the fear of getting started with clean eating. Healthy eating doesn't have to be complicated. You are more likely to stick to a habit that you are trying to build if you feel like it will be easy for you. So, we're going to be drilling down and hopefully un-complicating something that many people fear changing for the long-term; the way you eat!
Quick and Easy Clean Eating Ideas For Breakfast
The morning might be busy and hectic, but that doesn't mean it is okay to skip breakfast. You already know that breakfast is the most important meal of the day, and you should make sure you fit in something every morning. The following clean eating ideas for breakfast are not only approved by a clean eating lifestyle, but they are really easy to put together. Some of them can even be prepared the night before.
Breakfast Toast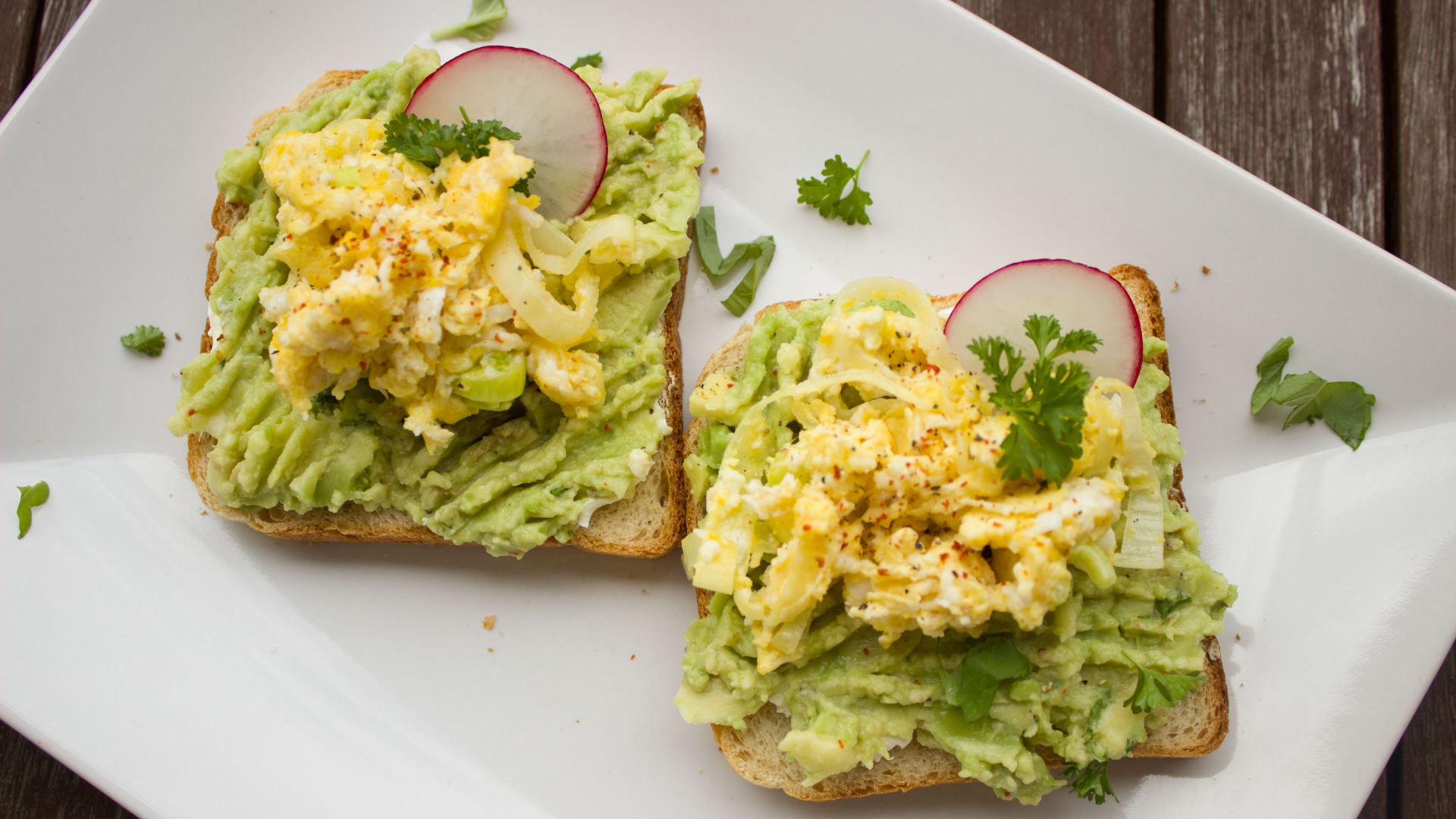 If you take a peek around Instagram, you will notice that breakfast toast is very popular for people who are health-conscious, including those following a clean eating lifestyle. It started with avocado toast, which consists of mashed up avocado on whole grain bread, sometimes with a fried egg on top. However, you can make plenty of other healthy breakfast toasts according to what you have, such as almond butter with sliced fruit, salmon and hummus, or veggies with hummus on the toast. You really can add any of your favorite things, or even use large slices of sweet potato for the bread portion of the toast to make it even healthier.

Forbidding to marry, and commanding to abstain from meats, which God hath created to be received with thanksgiving of them which believe and know the truth.
For every creature of God is good, and nothing to be refused, if it be received with thanksgiving:

For it is sanctified by the word of God and prayer.
1Timothy 4:3-5
Overnight Oats

Don't rule out something as simple as overnight oats. Oats themselves are usually approved by the clean eating diet, as long as they are prepared in a natural and fresh way. This means you shouldn't use processed instant oatmeal and be careful about what you add to them. However, you can make them ahead of time, usually the night before, so it is convenience when you wake up the following morning with your oats in a mason jar all ready to eat. A basic overnight oats recipe consists of rolled oats, milk, and Greek yogurt. Try adding some organic honey and chia seeds to the oats as well.
Chia seeds also make a great overnight breakfast cereal, for those wanting to go low carb.  Here's a great recipe that can be made in multiple ways. 
Egg-in-a-Basket

This is a breakfast that is fun and easy to make, but is usually done with bread. Typically, it is cooked with a hole in the middle of bread that is placed on the pan and an egg is cracked in the hole. A healthier version is to slice up a bell pepper, put the slices on a pan, and break the eggs inside the peppers. When the egg is done, you enjoy the bell pepper along with the egg. You are saving on carbs and having a healthy meal at the same time.

You can also try old favorites, such as smoothies, as long as you are careful about the dairy portion and whether or not it comes from grass-fed cows.
Simple Clean Eating Ideas For Lunch

When lunchtime rolls around, you want to be able to put together a simple meal that is nutritious, filling, and doesn't take a lot of time. The following clean eating ideas for lunch will fit all of these requirements.

Pita, Hummus, and Veggies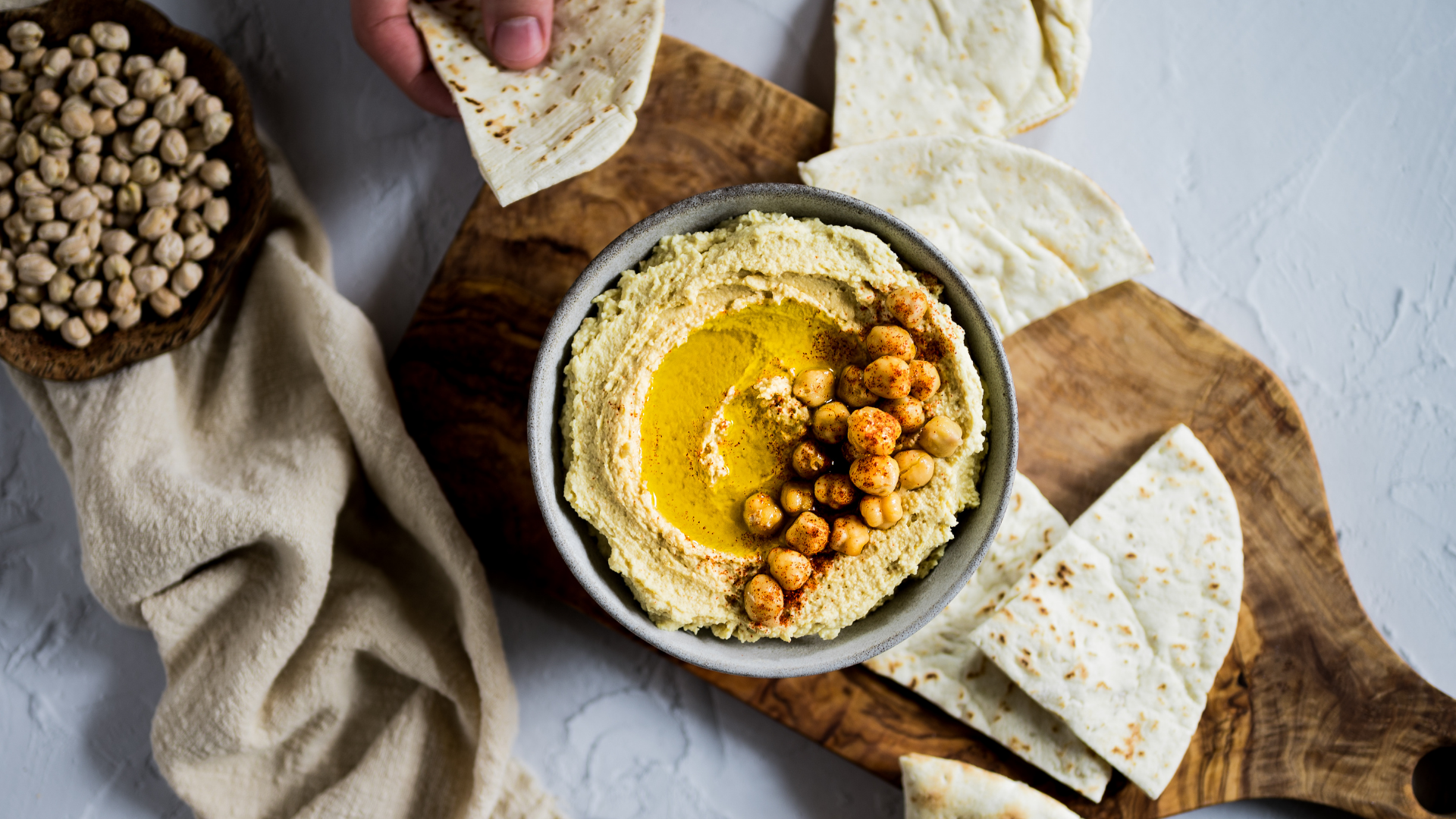 This is such a fun and easy lunch to put together that you can even gather ingredients the morning before work and not spend too much time on it. Get a bag of whole wheat pita bread and a container of hummus. Since you are reducing your processed foods, making your own hummus really is preferred, and it is easy to make with a food processor. If you don't have one, at least choose your container hummus wisely and look at the ingredients. Then you just need your favorite raw veggies in slices. Open up the pita, add some hummus, and layer the veggies. That's all you need to do.

Sandwich or Wrap

You can still eat sandwiches for lunch while clean eating, but re-think the ingredients you are using.  To start with, stop using pre-sliced or processed meat and cheese for your sandwiches. Go to your grocery store's deli section and get meat sliced right there. It will be fresh, much better for you, not processed, and you will be amazed by how much better it tastes. You can also get your cheese sliced in the deli, or you can buy a block of cheese and slice it up yourself. Remember that dairy is a borderline approved food with clean eating, so try to find cheese from grass-fed cows if you can.

If you don't want to have cheese with your sandwich, homemade hummus is another great addition. Pile on the veggies onto your sandwich and use whole grain bread when you can. Wraps will be lower in carbs and only require a big lettuce leaf.
Avocado Mayo Chicken or Tuna Salad

With clean eating, mayonnaise isn't necessarily a big no-no, but dairy in general needs to be 'from the farm' as much as possible. Many people make their own mayo, or you can try to look at the ingredients of avocado oil mayonnaise. Another option is to just make tuna or chicken salad with no-mayo at all.  Another option is to use mashed-up avocado. This is definitely approved on a clean eating diet and adds some healthy fat to your meal. Chicken is better than tuna since it doesn't come in a can. Cut your chicken into small pieces, add your avocado and any other veggies or seasonings. You can have it in a wrap, on its own, or alongside some fruits or veggies.
Filling and Healthy Clean Eating Ideas For Dinner

When it comes to dinner, it is actually pretty easy to stick to a clean eating lifestyle. This is when people tend to cook the most often, so as long as you are using whole, fresh ingredients, you should be fine. But here are a few clean eating ideas for dinner to help get you started.
Chicken, Avocado, Bacon Salad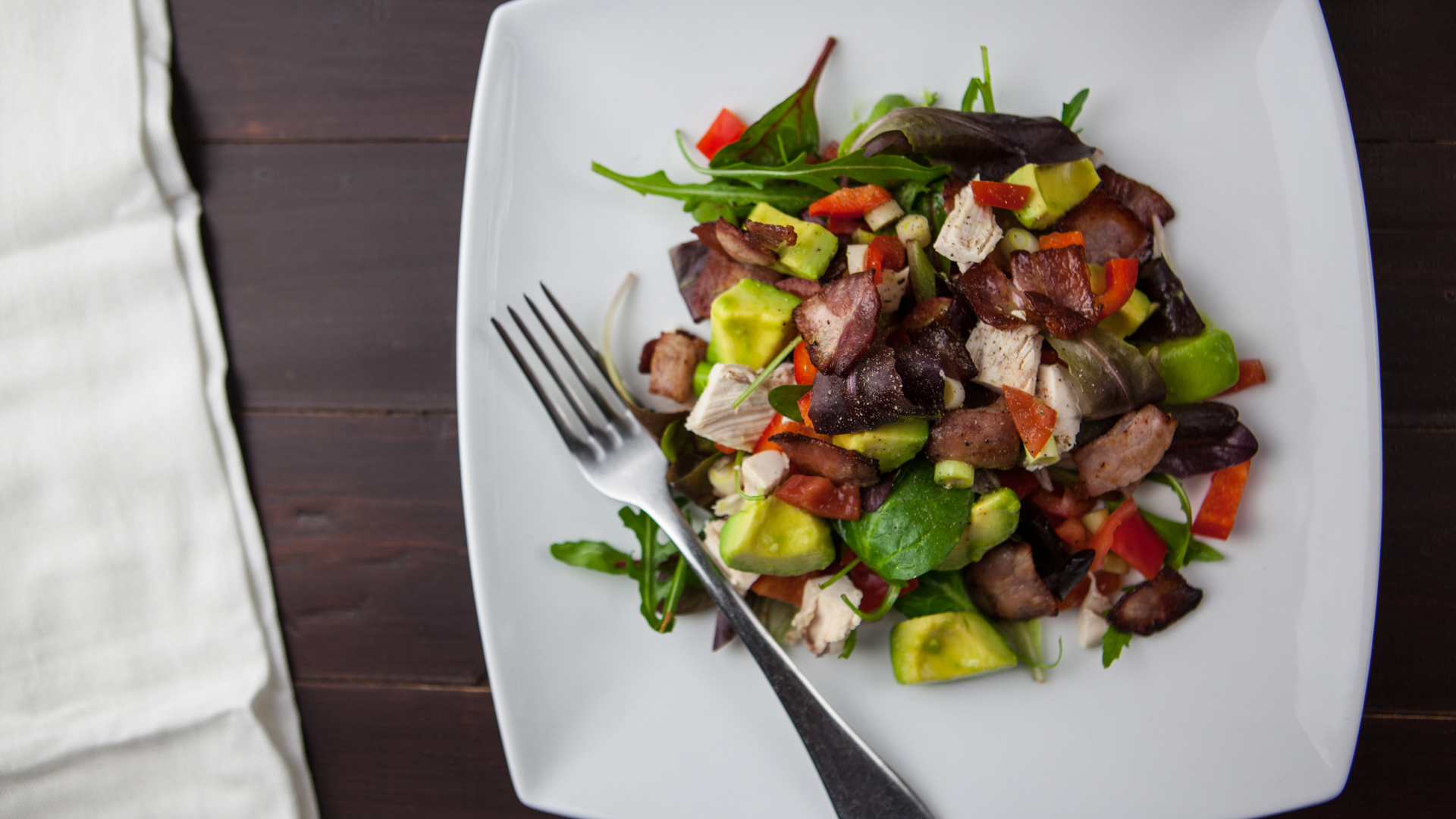 While just about any type of salad works great for a clean eating lifestyle, you do want to try to stick to salads that offer a little more protein during dinner. This should be a bigger meal than lunch, and one that is going to fill you up all night and cause you to become hungry again at midnight, or wake up completely starving. This salad is great because you can choose any greens you want, then have lots of protein with both chicken and bacon. The avocado is also filling, but gets you some healthy fats into the salad.

Protein, Veggies, and Rice

For a well-balanced meal while clean eating, choose a protein, vegetable, and carbohydrate or just double veggies. In this case, you want to go with rice but not just regular white steamed rice. It is better to go with a whole grain, brown rice, or even a grain like quinoa. You can choose any protein you like that fits the clean eating diet, such as grilled chicken, salmon, shrimp, or lean steak. Choose any types of veggies you like, whether you go with a classic steamed broccoli and cauliflower mix, sautéed carrots, or garlic green beans.
Turkey Chili

Chili is a wonderful thing to cook at home when you are following a clean eating lifestyle. It is easy to make and has a lot of room for flexibility. If you want to reduce the overall fat, you can use ground turkey instead of ground beef or ½ ground turkey and ½ ground beef to still have some of that beef flavor. You want to add your preferred beans, and course lots of veggies to reduce the overall amount of meat added to the chili. The seasonings are up to you and depending on how hot you like your chili. Serve it alone or with some hand-shredded cheese and reduced fat sour cream. Don't like beans? No problem, here is a great recipe where you can omit the beans and still have a warming bowl of turkey chili. 
Stir-Fry

This is another simple dinner that can be filling and gives you room to make it your own. While you don't want to use a lot of processed ingredients with a clean eating diet, if you just get a bag of frozen veggies, that should be okay. Just try to use fresh ingredients as much as possible. For stir-fry, all you need to do is sautee the veggies and serve it over some rice, quinoa, or couscous. If you go with rice or quinoa, make sure you get the actual bags of rice and cook it by boiling or using a rice cooker; avoid the boxes of instant rice or rice mixes, as they are processed and should be avoided. TO add more protein, cook up chicken, steak, or tofu with your stir-fry.
I hope these clean eating ideas help you to see how easy it can be to start eating healthier. When trying to implement new healthy eating habits, it's especially important that you keep it simple in the beginning. When you keep things simple, you will be motivated to keep the momentum going because you were able to accomplish your nutrition goals easily. 
---
About Practitioner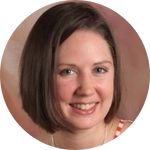 Jennifer Smith, NMP, CHN, FBCC , BHC

Jennifer Smith is a Natural Medicine Practitioner, Certified in Holistic Nutrition, Faith-Based Clinical Counselor and Biblical Health Coach. She has completed advanced certificates in Functional Nutrition, Functional Medicine, Natural Health Consultant diploma, Biblical Natural Medicine and Biblical Eating and Clinical Nutrition.
---
Do you need a Natural Medicine Practitioner in Naples FL, to be your partner in health?
What if you had a blueprint that explained how you could improve your health with simple tests you could do yourself at home?

When it comes to medical care these days, I'll just come out and say it. It stinks!
Unfortunately doctors do not have solutions for chronic conditions. They are great with emergency services and ok with acute care, though this can be improved too.
But what about all the rest of the people who are suffering with chronic issues? Doctors only know how to recommend pills or surgery and then these just lead to compound conditions that they recommend, more pills and surgery for.
For crying out loud, let's get to the bottom of these chronic issues rather than putting band-aids on them and telling people to in their heads! Are you with me?
If you want to learn how to improve your health by learning to do simple cost effective self-tests at home, then my new 12 week Bio-Individuality Coaching™ Program might be just what you're looking for.
Alternatively, if you are looking for a direct primary care natural medicine practitioner to help educate you on how to manage your health, order labs, provide professional quality supplement recommendations and partner with you in making lifestyle changes, Fx Remedies Virtual Care will be a good fit.  
---
Let's Be Friends