Low Carb Cauliflower Au-Gratin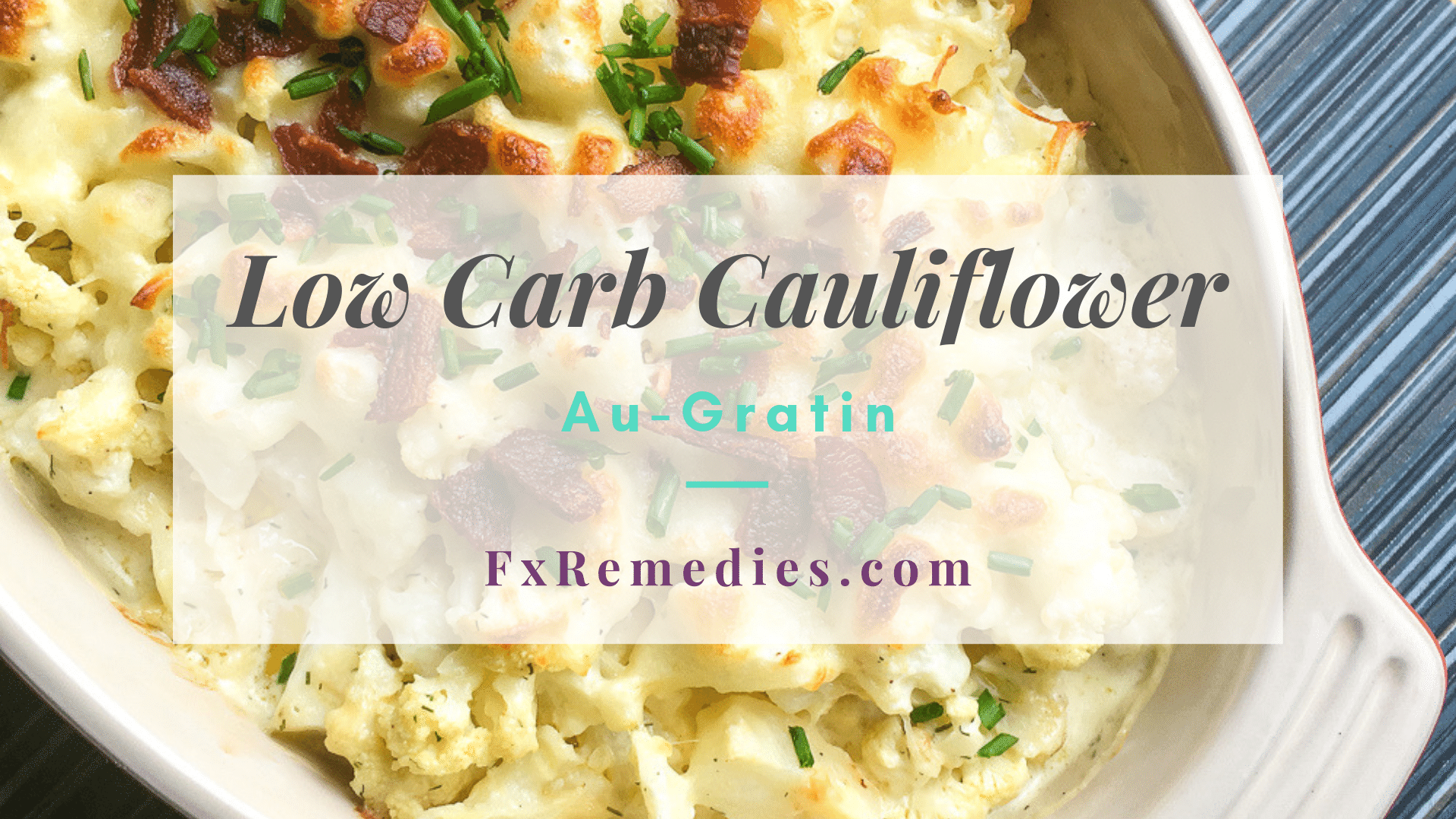 By Jennifer Smith, Natural Medicine Practitioner and Certified in Holistic Nutrition
*This page may contain affiliate links. Click here to read my affiliate policy.
This low carb cauliflower au gratin is sure to please your whole family. With yummy rich flavors of butter, cream, cream cheese and bacon, this one is hard to resist.
Healthy Fats and Proteins Satiate Your Appetite
Pro Tip:
Don't skip the salt! Adding some grey Celtic salt or pink Himalayan salt to any dish can bring out the flavors and provide much needed trace minerals that our bodies need to function optimally!
Salt is made up of sodium and chloride. Chloride provides the building blocks of the hydrochloric (HCL) acid in your stomach. If your body is not producing enough acid in your stomach, the sphincter at the opening to your esophegus will not close, and you will wind up with heartburn.
The good news is, you don't have to since it is low carb and loaded with healthy fats to satiate your appetite. Fats and proteins help you stay fuller longer without the need for constant carb and sugar reloads every 3-4 hours.
Low Carb Cauliflower Au Gratin
As A Side Dish or Main Course - You Choose!
This dish can work for a side dish or a main course. Simply double the recipe and add a bit more bacon for added protein, as a meal. I'd love to hear what you think of this low carb cauliflower au gratin recipe! Tell me if you tried it and what you think below.
Source: fxremedies.com
Prep Time: 10 min
Cook Time: 20 min
Total Time: 30 min
Ingredients
4 c.

cauliflower florets chopped into bite-sized pieces

6 oz.

cream cheese cut into chunks
1⁄4 c. heavy cream

3 T.

unsalted butter softened
1⁄4 t. garlic powder
1⁄2 t. dried dill
Sea salt and black pepper to taste
1 1⁄2 c. Italian cheese blend shredded

4 strips

bacon cooked and crumbled

1 T.

fresh chives chopped
Directions
Place top oven rack in the center position and preheat oven to 400°F.
Place the cauliflower in a steamer basket on top of a pot with boiling water and steam until fork-tender, around 6-7 minutes. Remove from heat and transfer cauliflower into a cold water bath to prevent further cooking. Drain well and pat dry.
Transfer steamed cauliflower to a large bowl and add cream cheese, heavy cream, butter, garlic powder, and dried dill. Season with salt and black pepper, to taste, and toss to combine.
Transfer to oven-safe casserole dish and top with shredded cheese blend and crumbled bacon. Place in pre-heated oven and roast until cheese is melted and nicely browned on top, around 8-10 minutes.
Remove from oven and serve immediately topped with fresh chives. Enjoy!
Amount Per Serving (6)
Carbohydrate: 5.36
Fiber: 1.5
Powered by

---
About Practitioner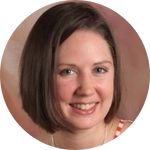 Jennifer Smith, NMP, CHN, FBCC , BHC

Jennifer Smith is a Natural Medicine Practitioner, Certified in Holistic Nutrition, Faith-Based Clinical Counselor and Biblical Health Coach. She has completed advanced certificates in Functional Nutrition, Functional Medicine, Natural Health Consultant diploma, Biblical Natural Medicine and Biblical Eating and Clinical Nutrition.
---
Do you need a Natural Medicine Practitioner in Naples FL, to be your partner in health?
What if you had a blueprint that explained how you could improve your health with simple tests you could do yourself at home?

When it comes to medical care these days, I'll just come out and say it. It stinks!
Unfortunately doctors do not have solutions for chronic conditions. They are great with emergency services and ok with acute care, though this can be improved too.
But what about all the rest of the people who are suffering with chronic issues? Doctors only know how to recommend pills or surgery and then these just lead to compound conditions that they recommend, more pills and surgery for.
For crying out loud, let's get to the bottom of these chronic issues rather than putting band-aids on them and telling people to in their heads! Are you with me?
If you want to learn how to improve your health by learning to do simple cost effective self-tests at home, then my new 12 week Bio-Individuality Coaching™ Program might be just what you're looking for.
Alternatively, if you are looking for a direct primary care natural medicine practitioner to help educate you on how to manage your health, order labs, provide professional quality supplement recommendations and partner with you in making lifestyle changes, Fx Remedies Virtual Care will be a good fit.  
---
Let's Be Friends