Here's How to Move to a New City for a Fresh Start
by Dorothy Watson
(Cary, NC)
Image Source: Pexels (https://www.pexels.com/photo/woman-signing-box-near-large-window-in-sunlight-at-home-4246196/)
At certain points in our lives, we are faced with challenging experiences that push us towards making drastic changes for the betterment of our health and well-being. Losing a loved one or a job are two examples of such experiences. During times like these, moving to a new city and experiencing a fresh start can be a powerful way to bounce back from a low point in your life. While relocating comes with its own set of challenges, it also provides exciting opportunities. In this article by Wellness By Design, we'll explore a host of helpful strategies you can follow to have a successful relocation and begin a new, positive chapter in your life.


Find a Great Accommodation
While finding a great home in your new location is the ideal option, if you aren't ready to commit towards a large investment of buying a home, renting is a great alternative to consider.
Renting provides the flexibility
of living in various neighborhoods, learning about the local community, and then making an informed decision regarding a permanent home.
Here are some easy tips you can follow to find a great rental:
Utilize online listings and rental websites to explore available properties in your price range. Additionally, compare properties based on the number of rooms and amenities provided.
Ascertain the property's proximity to grocery stores, hospitals, vets (if you're a pet owner), and recreational areas.
Give preference to properties with great connectivity to local transportation options and easy access to major highways.
Focus on Your Mental Health
As reported by Life Storage Blog, up to 64% of individuals (https://www.lifestorage.com/blog/moving/moving-stress-and-anxiety/) consider moving as one of the most stressful activities they have experienced. This comes as no surprise, given the sheer number of tasks one needs to manage for a successful relocation.
One of the best ways to keep stress in control during this hectic period is to plan in advance and ask for help. Whether it be packing, loading goods into your car, or de-cluttering your home, reach out to friends and family for assistance.
Additionally, prayer can also serve as a powerful tool to cope with stress and uncertainty. At times when you're feeling overwhelmed, prayer can provide some much-needed comfort, strength, and clarity of mind.
Consider Starting a Business
Starting a business in your new location can be an excellent way to establish yourself in your community and become a contributing member from the get-go. One of the keys to being successful will be to find a gap in the market and create a product or service catering to the unmet needs of customers.
Your first step will be to create a sound business plan that includes all important details about your product/service, funding requirements, target audience, and more. Additionally, creating a local network with fellow small businesses will no doubt be helpful to spread the word about your company and introduce yourself to the community.
When it comes to funding, you can either choose to bootstrap the business or seek private funding through banks or venture capitalists. Ideally, starting a lean business such as freelance services or drop shipping will be ideal to keep costs low and grow sustainably, according to Website Setup.
Make New Friends
Building a social support network is essential when starting fresh after relocation, and here are some of the best ways to go about it:
Once you've settled into your home consider taking a day to introduce yourself to your neighbors. If you're living in an apartment complex, introducing yourself to the staff is a great idea as they can give you tips regarding the best stores, restaurants, and events in the area.
Explore local clubs, hobby groups, or community organizations that align with your interests. This can include volunteering for a charity organization on weekends or attending weekly events at a community club.
Relocating for a fresh start in life can be a challenging yet rewarding experience. However, following the steps explored in this article can help streamline the process and set you up for success. Most importantly invest time towards researching a great accommodation whether it is a new home or a rental. Additionally, you can consider starting a business in your new community to become a contributing member from the get-go!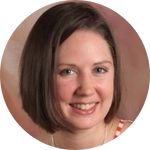 Jennifer Smith, NMP, CHN, FBCC , BHC

Jennifer Smith is a Natural Medicine Practitioner, Certified in Holistic Nutrition, Faith-Based Clinical Counselor and Biblical Health Coach. She has completed advanced certificates in Functional Nutrition, Functional Medicine, Natural Health Consultant diploma, Biblical Natural Medicine and Biblical Eating and Clinical Nutrition.
But what about all the rest of the people who are suffering with chronic issues? Doctors only know how to recommend pills or surgery and then these just lead to compound conditions that they recommend, more pills and surgery for.
If you want to learn how to improve your health by learning to do simple cost effective self-tests at home, then my new 12 week Bio-Individuality Coaching™ Program might be just what you're looking for.
Alternatively, if you are looking for a direct primary care natural medicine practitioner to help educate you on how to manage your health, order labs, provide professional quality supplement recommendations and partner with you in making lifestyle changes, Fx Remedies Virtual Care will be a good fit.