Is Poor Gut Flora Affecting Your Sleep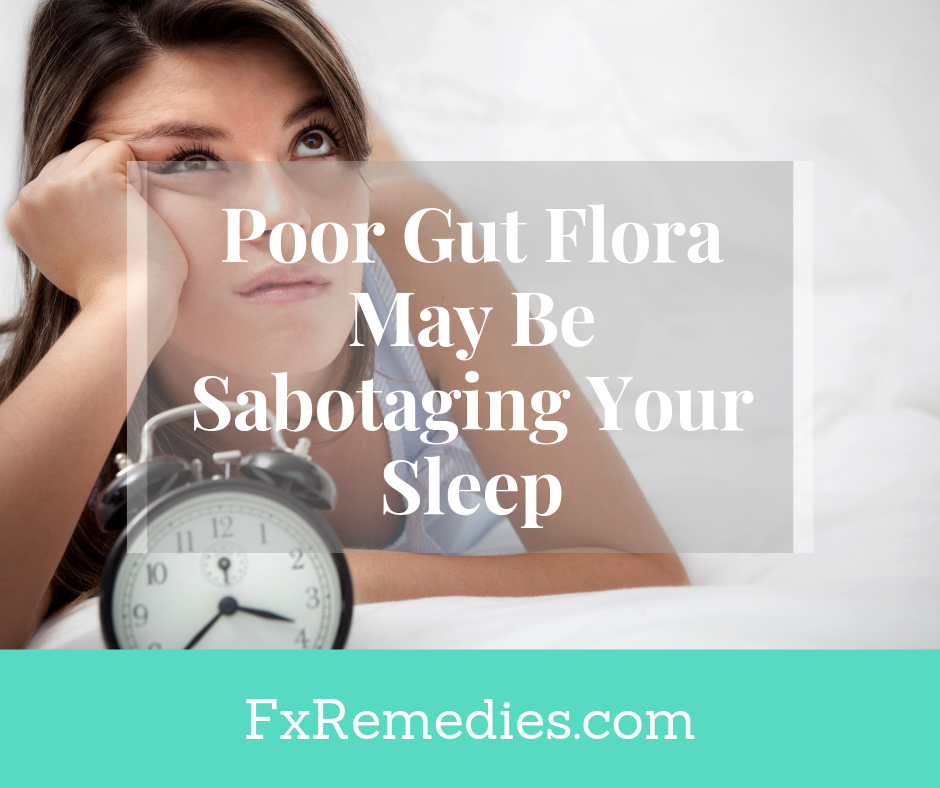 By Jennifer Smith, Natural Medicine Practitioner and Certified in Holistic Nutrition
*This page may contain affiliate links. Click here to read my affiliate policy.
Could poor gut flora be causing your sleep troubles? There is new research concerning how the health of your digestive system can lead to having insomnia or making the condition worse. Here is new information concerning the best ways to improve the health of your gut to have better sleeping patterns. 
Why Does Your Digestive System Affect Your Sleeping Patterns? 

Scientists studied young healthy adults who suffer from sleeplessness on a routine basis to determine why they have insomnia. Research revealed that the individuals with insomnia tended to have poor bacterial systems in their guts. Researchers believe that the poor gut health of the test subjects led to changes in the body's circadian rhythms, and in many cases, the test subjects also displayed anxiety while trying to sleep, including chronic bruxism or teeth grinding. 
Researchers have known for many years that greasy or spicy food consumption before going to bed can lead to poor sleep, especially when someone has acid reflux. The condition of acid reflux is common in family groups, and it leads to a backwash of acid or bile into the esophagus or mouth. The individuals who have acid reflux suffer from chronic indigestion, and if they are reclining, then the condition is frequently worse. Someone with acid reflux may not sleep at night due to the constant backwash of bile that causes nausea.
SIDE BAR: It is widely believed that excess acid causes acid reflux or indigestion. In actuality, it is a lack of acid in the stomach that prevents the valve called the lower esophageal sphincter from closing tightly. This valve is activated by the presence of hydrochloric acid, and when the stomach is not making enough, the valve will not close. This causes stomach fluids and contents to come back up through the esophagus, causing pain and discomfort. 

---
Can You Repair Your Gut Fora To Improve Your Sleep? 

Improving the digestive system's functioning can improve your sleeping patterns, including reducing insomnia. Scientists believe that adjusting the balance of gut flora can help you to sleep better. In addition to avoiding greasy or spicy foods, you should begin to ingest more probiotics and antioxidants. 
These nutritional elements are in foods such as richly colored fruits and vegetables along with dark chocolate. Yogurt that contains live cultures also can balance the bacteria in the digestive tract. Drinking too many caffeinated or alcoholic beverages can change the digestive system's health, so you should avoid these beverages as much as possible.
While your gut health might not be the sole reason you are struggling with your sleep, it is a good thing to consider. Perhaps you have a poor diet or know you don't get enough probiotics. These are good signs that it might be at least partially from your gut. This is when you want to start improving your digestive system and see if it makes a difference with your sleep.
Leaky Gut Supplement Recommendations
Click here to create your free account and view my leaky gut protocol on Fullscript.
---
About Practitioner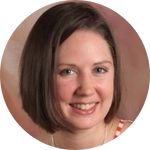 Jennifer Smith, NMP, CHN, FBCC , BHC

Jennifer Smith is a Natural Medicine Practitioner, Certified in Holistic Nutrition, Faith-Based Clinical Counselor and Biblical Health Coach. She has completed advanced certificates in Functional Nutrition, Functional Medicine, Natural Health Consultant diploma, Biblical Natural Medicine and Biblical Eating and Clinical Nutrition.
---
Do you need a Natural Medicine Practitioner in Naples FL, to be your partner in health?
What if you had a blueprint that explained how you could improve your health with simple tests you could do yourself at home?

When it comes to medical care these days, I'll just come out and say it. It stinks!
Unfortunately doctors do not have solutions for chronic conditions. They are great with emergency services and ok with acute care, though this can be improved too.
But what about all the rest of the people who are suffering with chronic issues? Doctors only know how to recommend pills or surgery and then these just lead to compound conditions that they recommend, more pills and surgery for.
For crying out loud, let's get to the bottom of these chronic issues rather than putting band-aids on them and telling people to in their heads! Are you with me?
If you want to learn how to improve your health by learning to do simple cost effective self-tests at home, then my new 12 week Bio-Individuality Coaching™ Program might be just what you're looking for.
Alternatively, if you are looking for a direct primary care natural medicine practitioner to help educate you on how to manage your health, order labs, provide professional quality supplement recommendations and partner with you in making lifestyle changes, Fx Remedies Virtual Care will be a good fit.  
---
Let's Be Friends