Carnivore Diet: Everything You Need to Know

By Jennifer Smith, Natural Medicine Practitioner and Certified in Holistic Nutrition
*This page may contain affiliate links. Click here to read my affiliate policy.
Heck yes, you're interested in the carnivore diet.

Let's face it. Vegetables suck.
You haven't liked them since the first time your mom served you bland, microwaved broccoli.
You're tired of having to starve yourself and eat like a rabbit when you want to be healthy.
Well, I'm here to tell you that you don't have to be a slave to plant foods to have the body, mind and energy you want.
The carnivore diet is the exact opposite of what we're fed by today's diet culture.
Yet it has:
Cleared people's skin
Supercharged energy
Helped people drop weight faster than a vegan drops $16 on avocado toast
All while eating the juiciest, most flavorful, mouthwatering foods in the world.

It may not do these things for you, but it's still too interesting to ignore.
Read more to learn everything you need to know about the carnivore diet: the benefits, meal plan, results and how it works.
What is the Carnivore Diet?

Everything You Need to Know

The carnivore diet is a high-fat, high-protein diet consisting mainly of animal products. Yes, that's right. No more grains. No more sugar. No more vegetables. And no more bitching.

Wait, vegetables? The healthiest foods in the world? The foods God put on our beautiful earth so Karen from pilates could have her green smoothies?
Yup. As I'll describe below, it turns out plants are loaded with endogenous pesticides (like lectins, oxalates and goitrogens) that could be causing your health issues.
It's surprising, but you should be happy. After all, don't we only eat salads for the dressing and the bacon bits? Let's be honest.
The carnivore diet is a more restrictive variation of the ketogenic diet. It's very low in carbs and will put you into ketosis, which has tremendous health benefits. It's also sometimes referred to as the all-meat diet or the zero carb diet.
Some people say that if your ketones are high enough, you can talk to electricity. I haven't confirmed this yet, but please let me know if you can.
The carnivore diet took the world by storm when Shawn Baker appeared on Joe Rogan's podcast The Joe Rogan Experience. Dr. Baker is an athlete in his fifties, and to put it bluntly, he's absolutely ripped.
I tried counting his abs but lost track at 3,412. He recently set two indoor rowing world records, and he attributes his success to the carnivore diet.
Other prominent advocates include clinical psychologist Jordan Peterson and his daughter Mikhaila – both have reversed lifelong autoimmune and mental health issues by adopting the carnivore diet.
I get it – this may be shocking at first. The carnivore diet preaches the exact opposite of all mainstream nutrition recommendations. We're told to limit our meat intake and subsist mainly on whole grains and vegetables—including the controversial Game Changers documentary on Netflix. But are we any healthier for it?
If you look at the state of health around the world, it shouldn't be all that surprising that people are looking for a change. What everybody is doing is undoubtedly NOT working. And as I'll argue, the exact opposite will. Eating meat. Cutting out plant foods. And walking backwards.
The carnivore diet is centered around some of the healthiest, tastiest, most nutritious foods in the world: steaks, animal fats, lamb, butter, beef tallow and liver.
Think of this diet like Noah's ark: if it's an animal, hop on board. Noah left plants behind – why shouldn't you?
Read the complete Carnivore Diet Guide at CarnivoreAurelius.com. This article originally appeared in carnivoreaurelius.com with some minor edits.
Would you like to share your knowledge and tips about the Carnivore Diet?
Do you have a great story, tip, or just want to share your experience and knowledge of the Carnivore Diet? Share it! Share it below and others can rate it. Share the page you made on social media and ask friends and family to rate it too.

In your page, tell us a bit about you. Do you have a website with a health, nutrition, homemaking or related theme? Great, feel free to share 1 link to your site! Be sure to follow the tips below to make sure your link get's approved. Then link to your new page from your website. That's it!


IMPORTANT LINK INFO:
To add your website link, use plain text only not html. For example FxRemedies would be added as FxRemedies(dot)com. Do not put FxRemedies.com or the spam filter will remove your submission! When I review your submission, I will update to a live link.

PRO TIP: Include a minimum of 400 words and at least 1 picture in your post, to rank better with the search engines!
---
About Practitioner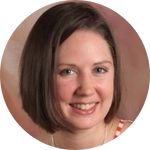 Jennifer Smith, NMP, CHN, FBCC , BHC

Jennifer Smith is a Natural Medicine Practitioner, Certified in Holistic Nutrition, Faith-Based Clinical Counselor and Biblical Health Coach. She has completed advanced certificates in Functional Nutrition, Functional Medicine, Natural Health Consultant diploma, Biblical Natural Medicine and Biblical Eating and Clinical Nutrition.
---
Do you need a Natural Medicine Practitioner in Naples FL, to be your partner in health?
What if you had a blueprint that explained how you could improve your health with simple tests you could do yourself at home?

When it comes to medical care these days, I'll just come out and say it. It stinks!
Unfortunately doctors do not have solutions for chronic conditions. They are great with emergency services and ok with acute care, though this can be improved too.
But what about all the rest of the people who are suffering with chronic issues? Doctors only know how to recommend pills or surgery and then these just lead to compound conditions that they recommend, more pills and surgery for.
For crying out loud, let's get to the bottom of these chronic issues rather than putting band-aids on them and telling people to in their heads! Are you with me?
If you want to learn how to improve your health by learning to do simple cost effective self-tests at home, then my new 12 week Bio-Individuality Coaching™ Program might be just what you're looking for.
Alternatively, if you are looking for a direct primary care natural medicine practitioner to help educate you on how to manage your health, order labs, provide professional quality supplement recommendations and partner with you in making lifestyle changes, Fx Remedies Virtual Care will be a good fit.  
---
Let's Be Friends