Beat Anxiety And Depression By Improving Your Gut Health
by Ali Dawson
Millions of Americans are currently dealing with mental health disorders, with 46.6 million individuals experiencing mental illness in a given year. Depression and anxiety are some of the most common mental disorders, and the former is the third most common cause of hospitalization in the U.S. Coping with a mental illness is not only challenging, but it can be costly too as it can affect other aspects of your life, such as your career and physical health. While therapy and medication can help, you can take a holistic approach to improve your mental health by simply changing the way that you eat to have a healthy gut. By understanding the brain-gut connection and revamping your diet, you can beat anxiety and depression for a happier life.


Your brain and gut: how the two are connected

The brain and gut have such a strong connection that if one is distressed, it can directly affect the other. The gastrointestinal system is highly sensitive to emotion, and a distressed intestine can send signals to the brain, and vice versa, according to Harvard Health. This means that having a troubled gut can be the cause or be the result of depression, stress and anxiety. The connection may explain why people who constantly drink alcohol or binge drink not only have an unhealthy gut, but are also more prone to mental health problems. As chronic alcohol consumption can destroy the healthy bacteria found in our gut, the depletion of good bacteria in the intestines can cause a host of health problems, such as having dehydrated skin or more serious diseases such as diabetes, obesity and cancer. Being physically unwell due to chronic drinking can trigger psychological illnesses like depression, which is why abstinence and moderate consumption of alcohol is encouraged for overall health.


Certain gut bacteria strains can cause depression

Earlier this year, it was found that certain microbes residing in the gut can also contribute to mental health problems. In a February 2019 study published in Nature Microbiology, it was found that several groups of bacteria in the intestines are linked to depression in humans. Moreover, it was found that depressed patients had less Dialister and Coprococcus bacteria in their intestines compared to the other individuals who participated in the study. The findings not only explains why maintaining a healthy gut can be good for mental health, but it also emphasizes the importance of having the right balance of good bacteria in the gut.


Eat your way to better gut and brain health

Being familiar with the foods that can harm or help your gut health is the first step to ensure your well-being. First, avoid overly fatty foods, processed food, or fare that has a high sugar content to avoid damaging your intestines. Next, add more probiotic foods to your diet to maintain the balance of good bacteria in your gut. Foods such as yogurt, kimchi, kombucha, miso, pickles and kefir are rich in probiotics, so make sure to incorporate these in your daily meal plan. Don't forget to eat fiber-rich foods like multi-grain bread, bananas, berries, beans, legumes and nuts, as consuming these foods ensures regular bowel movement, which is essential to having a healthy gut.

Caring for your gut can help you beat anxiety and depression the natural way. By living a healthy lifestyle and changing the way you eat, you can achieve mental wellness, and have a happier and healthier life.
---
About Author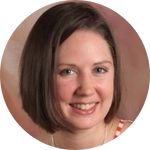 Jennifer Smith, NMP, CHN, FBCC , BHC

Jennifer Smith is a Natural Medicine Practitioner, Certified in Holistic Nutrition, Faith-Based Clinical Counselor and Biblical Health Coach. She has completed advanced certificates in Functional Nutrition, Functional Medicine, Natural Health Consultant diploma, Biblical Natural Medicine and Biblical Eating and Clinical Nutrition.
---
Do you need a Natural Medicine Practitioner to be your partner in health?
What if you had a blueprint that explained how you could improve your health with simple tests you could do yourself at home?

When it comes to medical care these days, I'll just come out and say it. It stinks!
Unfortunately doctors do not have solutions for chronic conditions. They are great with emergency services and ok with acute care, though this can be improved too.
But what about all the rest of the people who are suffering with chronic issues? Doctors only know how to recommend pills or surgery and then these just lead to compound conditions that they recommend, more pills and surgery for.
For crying out loud, let's get to the bottom of these chronic issues rather than putting band-aids on them and telling people to in their heads! Are you with me?
If you want to learn how to improve your health by learning to do simple cost effective self-tests at home, then my new 12 week Bio-Individuality Coaching™ Program might be just what you're looking for.
Alternatively, if you are looking for a direct primary care natural medicine practitioner to help educate you on how to manage your health, order labs, provide professional quality supplement recommendations and partner with you in making lifestyle changes, Fx Remedies Virtual Care will be a good fit.  
---