Online Wellness Community

This is truly a unique wellness community made for you to join the conversation and a chance to share your knowledge with others by creating your own topical articles to help others. Ready to dive in? Join our community and learn how you can improve your health with some quick and easy habit changes!

EATING HEALTHY JUST TURNED INTO THE EASIEST PART OF YOUR LIFE.
Our Big Purpose:
"We bring together Christian women, homemakers and caretakers, to learn to support their own health and the health of their families using utilize gentle nutrition, whole foods, movement and intermittent fasting to design a plan to increase energy, quality of life and longevity."
Join the dozens of women saying "goodbye" to complicated meal planning and prepping, and taking control of their health –– one day at a time.

In the wellness community you will . . .
"Learn to improve your health through gentle nutrition, fasting, Biblical prayer & movement"

Get Access To Our Wellness Community

Are you struggling to balance it all?
Do you have goals but you feel overwhelmed in life?
Do you have health goals but you don't achieve them?
The time is now!
Get access to my top resources and eGuides to live the healthiest life possible.

"My goal is to make it super simple to implement the right health and wellness habits to help you feel renewed, refreshed, with more energy and improved well-being." 
- Jen Smith, BHC

You're Not Alone In Your Health Journey

Aside from the obvious health and wellness improvements… This is the biggest reason The 365 Meal Ideas Membership is so successful with all of my clients.

It's also the reason this is so different from any health plan or membership you have seen yet. 
While most other coaches will give you pointers, tips, and a few recipes to get you started, it's hard pressed to find one that supports ALL of your meals.
EVERY. DAY. OF. THE. YEAR.
Giving your life a healthy makeover is hard.

On top of that, you get access to me, and our community of healthy homemakers finding their way, so you always feel supported.

The foods that are the worst for us tend to bring us comfort, so you are relearning not only your eating habits, but to find new foods that bring you both comfort AND joy.
Here's What Others Are Saying About Working with Me

"Jen has been so helpful in getting my health goals in line."

"I would definitely recommend her coaching."
"I was very pleased with my results. I actually did learn to eat better."
"She coached me for what stood in my way and suggested ways to overcome barriers. Very helpful!"
"Jen helped me increase my consistency. Jen was great at giving me advice and making sure I stick to my goals."
"Her feedback was invaluable in encouraging me and suggesting options to achieve my desired results."
In our Wellness Community, each month I'll share with you:

1 Month's worth of easy and delicious healthy recipes
4 full week's of suggested meals already planned out
4 Complete shopping lists, so you can just head to the store
Gentle nutrition and health resources and guides
Access to a private wellness community for tips and support to help you reach your goals
---
About Practitioner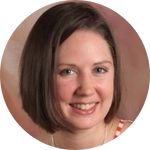 Jennifer Smith, NMP, CHN, FBCC , BHC

Jennifer Smith is a Natural Medicine Practitioner, Certified in Holistic Nutrition, Faith-Based Clinical Counselor and Biblical Health Coach. She has completed advanced certificates in Functional Nutrition, Functional Medicine, Natural Health Consultant diploma, Biblical Natural Medicine and Biblical Eating and Clinical Nutrition.
---
Do you need a Natural Medicine Practitioner in Naples FL, to be your partner in health?
What if you had a blueprint that explained how you could improve your health with simple tests you could do yourself at home?

When it comes to medical care these days, I'll just come out and say it. It stinks!
Unfortunately doctors do not have solutions for chronic conditions. They are great with emergency services and ok with acute care, though this can be improved too.
But what about all the rest of the people who are suffering with chronic issues? Doctors only know how to recommend pills or surgery and then these just lead to compound conditions that they recommend, more pills and surgery for.
For crying out loud, let's get to the bottom of these chronic issues rather than putting band-aids on them and telling people to in their heads! Are you with me?
If you want to learn how to improve your health by learning to do simple cost effective self-tests at home, then my new 12 week Bio-Individuality Coaching™ Program might be just what you're looking for.
Alternatively, if you are looking for a direct primary care natural medicine practitioner to help educate you on how to manage your health, order labs, provide professional quality supplement recommendations and partner with you in making lifestyle changes, Fx Remedies Virtual Care will be a good fit.  
---
Let's Be Friends