Upcoming Wellness Events

Online Wellness Events
We'll be sharing upcoming wellness events on this page. Check back each month to see what's coming up on the calendar. Some events are online week-long summits and others are one-time webinars.  Please visit the link below to see the wellness events for that month. 
Virtual Tours of our Wellness Club and Member Benefits
Aren't grocery store prices just insane right now? And the toxic chemicals in cleaners, a study recently showed using them just once a week caused the same amount of damage as a pack of cigarretes a day! Crazy right? What if there was a way to save your family money each month and reduce toxins through-out your home? 

In these virtual wellness tours you will learn: 
What you can do to reduce risk of major disease and make healthy changes. 
We provide the education to make important changes that can improve the wellness of you and your family. 
Learn how to remove chemicals in our homes and how to reduce environmental toxins and reduce waste. 
Learn about how you can earn a reliable, predictible income from home where you choose your hours and the best part is there's no selling, stocking, or inventory.  
Learn more about the benefits of our wellness club here or message us in the chat bubble in the bottom right side of your screen to learn how to watch live. 
Text Jen Smith at 941-275-2749 to let me know you'll be there!
---
About Practitioner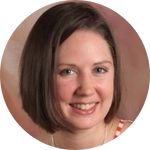 Jennifer Smith, NMP, CHN, FBCC , BHC

Jennifer Smith is a Natural Medicine Practitioner, Certified in Holistic Nutrition, Faith-Based Clinical Counselor and Biblical Health Coach. She has completed advanced certificates in Functional Nutrition, Functional Medicine, Natural Health Consultant diploma, Biblical Natural Medicine and Biblical Eating and Clinical Nutrition.
---
Do you need a Natural Medicine Practitioner in Naples FL, to be your partner in health?
What if you had a blueprint that explained how you could improve your health with simple tests you could do yourself at home?

When it comes to medical care these days, I'll just come out and say it. It stinks!
Unfortunately doctors do not have solutions for chronic conditions. They are great with emergency services and ok with acute care, though this can be improved too.
But what about all the rest of the people who are suffering with chronic issues? Doctors only know how to recommend pills or surgery and then these just lead to compound conditions that they recommend, more pills and surgery for.
For crying out loud, let's get to the bottom of these chronic issues rather than putting band-aids on them and telling people to in their heads! Are you with me?
If you want to learn how to improve your health by learning to do simple cost effective self-tests at home, then my new 12 week Bio-Individuality Coaching™ Program might be just what you're looking for.
Alternatively, if you are looking for a direct primary care natural medicine practitioner to help educate you on how to manage your health, order labs, provide professional quality supplement recommendations and partner with you in making lifestyle changes, Fx Remedies Virtual Care will be a good fit.  
---
Let's Be Friends