Upcoming Wellness Events

Online Wellness Events
We'll be sharing upcoming wellness events on this page. Check back each month to see what's coming up on the calendar. Some events are online week-long summits and others are one-time webinars.  Please visit the link below to see the wellness events for that month. 
Virtual Tours of our Wellness Club and Member Benefits
Aren't grocery store prices just insane right now? And the toxic chemicals in cleaners, a study recently showed using them just once a week caused the same amount of damage as a pack of cigarretes a day! Crazy right? What if there was a way to save your family money each month and reduce toxins through-out your home? 

In these virtual wellness tours you will learn: 
What you can do to reduce risk of major disease and make healthy changes. 
We provide the education to make important changes that can improve the wellness of you and your family. 
Learn how to remove chemicals in our homes and how to reduce environmental toxins and reduce waste. 
Learn about how you can earn a reliable, predictible income from home where you choose your hours and the best part is there's no selling, stocking, or inventory.  
Learn more about the benefits of our wellness club here or message us in the chat bubble in the bottom right side of your screen to learn how to watch live. 
Text Jen Smith at 941-275-2749 to let me know you'll be there!
---
About Author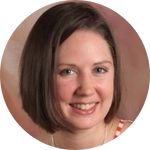 Jennifer Smith is certified in Holistic Nutrition, a Biblical Health Coach and Faith-Based Clinical Counselor. She has completed advanced certifications in Functional Nutrition, Biblical Naturopathy and Biblical Eating and Clinical Nutrition. 
---
Let's Be Friends