We'll be sharing upcoming wellness events on this page. Check back each month to see what's coming up on the calendar. Some events are online week-long summits and others are one-time webinars.  Please visit the link below to see the wellness events for that month. 
In the community you will:
"Learn to improve your health through gentle nutrition, fasting, Biblical prayer & movement"

"My goal is to make it super simple to implement the right health and wellness habits to help you feel renewed, refreshed, with more energy and improved well-being." 
- Jen Smith, BHC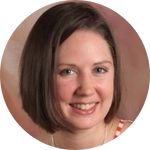 Jennifer Smith is a certified Holistic Nutritionist, Biblical Health Coach and Faith-Based Clinical Counselor. She has completed advanced certifications in Functional Nutrition, Biblical Naturopathy and Biblical Eating and Clinical Nutrition.