A Mother's Journey To Become A Health Coach, Led Her Back To The Bible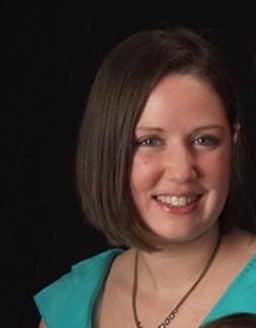 I love that being a health coach has allowed me help others reach their health goals for themselves and their families. I enjoy learning about functional nutrition, natural remedies, improving overall wellness, and studying the Bible's plan for health.
There is a lot of wisdom in the Bible which guides us to live healthy lives. God's word promises those who are faithful, will enjoy long lives!
As a mother of three myself, I know that your family's health is so important. As nurturers, we are very troubled when our children are sick. The best way to put our minds at ease, is to learn the health principles found in the Bible and discover how we can utilize them to improve and maintain our family's health.
I want to share with you what I have learned along the way and serve as inspiration, so you too can become closer to God by deepening your understanding of his plan for health and your purpose in life.
Where It All Started
My natural health journey started 20 years ago when I read a book about how the FDA and the EPA do not regulate or require safety standards of the chemical ingredients in personal care products. That really stood out to me and troubled me.
I couldn't continue using the toxic products that everyone else was using, knowing what I knew, so I began to switch out products I was using with less toxic ones and even learning how to make some of my own. I dabbled with making my own natural remedies and read literally hundreds of books on natural health, nutrition and living toxin free.
Biblical Health Coach and Beyond
A New Mission
I had a new mission in which I sought out a formal health education program to help my family and others dealing with difficult health conditions. My friend recommended a certificate program where I could be certified as a Biblical Health Coach. Since becoming a certified BHC, I have completed additional training in functional nutrition. 
This additional functional training has given me a framework which I use with all my clients to get to the root of the dysfunction and remove the barriers to healing.  I work with clients to create meaningful lifestyle changes and small habit formation to assist the body in healing. 

I hope you'll join me in helping your family and others to live the healthy and prosperous lives that God intended for us. I suggest you just start wherever you are, with what you can afford and begin by implementing whatever you can comfortably manage. You do not need to be strict or perfect to see great improvement with your family's health! It's about finding the right balance for you, your needs and your goals.
God Bless,
Jennifer Smith, cBHC
Certified Biblical Health Coach and Functional Nutrition Practitioner
P.S. I want to offer you some of my best tips to get started! I'd love to send you my FREE 7 Day Sugar Cleanse along with some other awesome freebies!
Just tell me below where to send it.